We are introducing a new powerful service to increase power to your store on PrestaShop - Customer Reviews Platform (including Community Questions, Email Reminders & Generating Reviews feature).
After analyzing the market, we've probably created the best and most convenient fresher commenting service. The "MyPrestaReviews" module adds a new functionality to your store-it allows you to leave feedback about purchased items from your buyers. Also, buyers can ask questions about a specific product and will automatically be notified about new responses by email.
The service is completely ready to customize to your taste and adapt to your topic. You can easily customize the visual layout, fonts, block sizes, and more.
MyPrestaReviews

include the awesome main features:

-Customer Reviews & Ratings: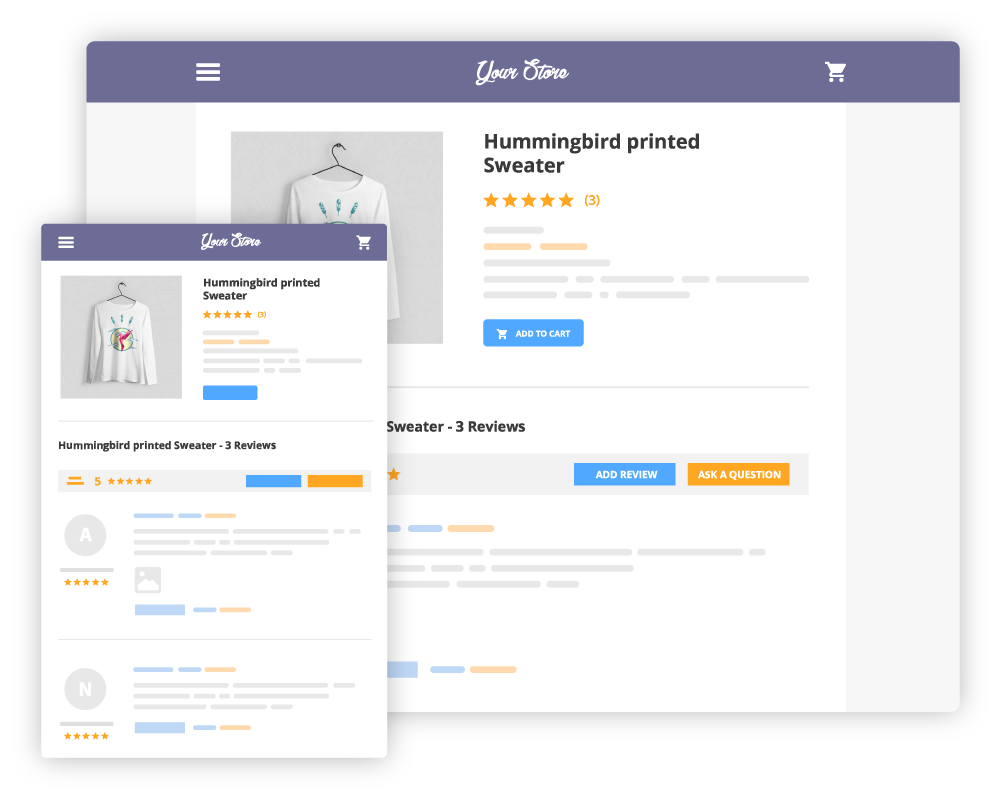 MyPrestaReviews will help you build a powerful store with the feedback system with your buyers. You can completely customize the design for yourself and manage the settings you need. Read about this.
- Questions & Answers (Ticket System):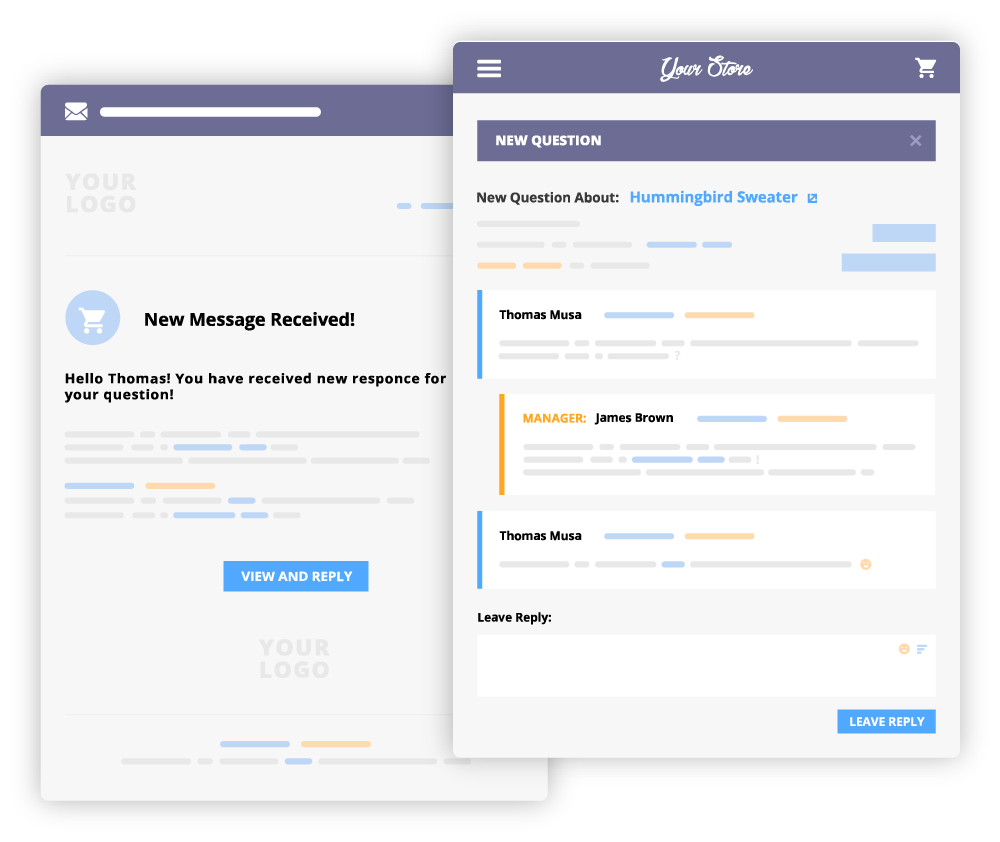 Get details of a visitors who have asked a question about the products. Allow Your Visitors to Ask Questions About Products. Let's discover this.
- Email Reminders:
Send reminders for buyers to leave feedback. Select the number of reminders and the frequency of sending. Read about this.
- Generate Reviews:
If you want to get feedback from buyers for a certain period of time (for example - last year, or another date) - just select it. Discover this.
Main features of the review system:
1. Ability to leave feedback on products;
2. ability to comment on goods (Question-answer);
3. possibility to publish questions as a feedback;
4. moderating comments and reviews as well as re-updating in the future;
5. possible to hide comments and display them as needed;
6. attaching photos to reviews and questions;
7. vote for comments;
8. adding information about a positive and negative side of a product;
9. supports multiple languages and the ability to add multiple sites;
10. shaping the visual appearance of the system, letters, alerts and more;
11. email notifications about answers to reviews or questions;
12. adding moderators for a particular site and section;
13. sending email letters asking to leave a review about the product after the purchase (you can choose to repeat the reminder at different intervals if the feedback is not sent);
14. sending letters asking to leave reviews to buyers for the chosen period of time (the generation of reviews);
15. detailed statistics for the sent requests-the number of total letters, open letters, published reviews;
16. full integration with Google's rich snippets;
17. ..and more!
Let customers leave feedback after the purchase and increase your own sales!
Incredibly great functionality for your store!

With our new service, businesses can collect every type of user-generated content and use it to build a stronger brand and better customer experience. Build trust and increase sales by showcasing product ratings, customer reviews, and photos at key conversion points across your site. Beautifully combine different types of content with customizable on-site display options. Easily integrate product and merchant ratings into ads and organic search results. Enable better brand & product discovery with features designed to help you be seen.
There's a reason why you need to try MyPrestaReviews.
Try our system now - get a free access!