What is a PrestaShop Template?
A  PrestaShop template is a collection of files used by a platform to shape the appearance of a site and determine the form of displaying information on a site. Another name for the PrestaShop Template is the theme. It is desirable to have a unique website template so that it is not a twin of other sites in the eyes of visitors.
Installing the theme on the Prestashop is pretty simple, but at the same time, you need to know a few simple rules to make all the components correct.
From today's article, you will learn how to install the templates. If you have some troubles with this, please contact our specialists. Also, we will discuss the installation of the PrestaShop modules later and in more detail. So let's start!
1. Check out the complete set of our theme.
This step is not obligatory, but you can easily and easily test everything to avoid problems in the future installation.
So, first of all:
The template should be an archive file with a .zip file formats;

Inside the archive should be the config.xml file and the

«themes»

folder. It is also possible to have other folders and files;

The template should be designed for your version of Prestashop. The version of the store can be found in the admin.
Clearing the cache.
This is very desirable because the cache may contain some data and settings of the previous template. By going to the admin panel, let's go to «Advanced parameters - Performance». Change the options: «Template compilation parameter-Force compilation», «Cache - no»: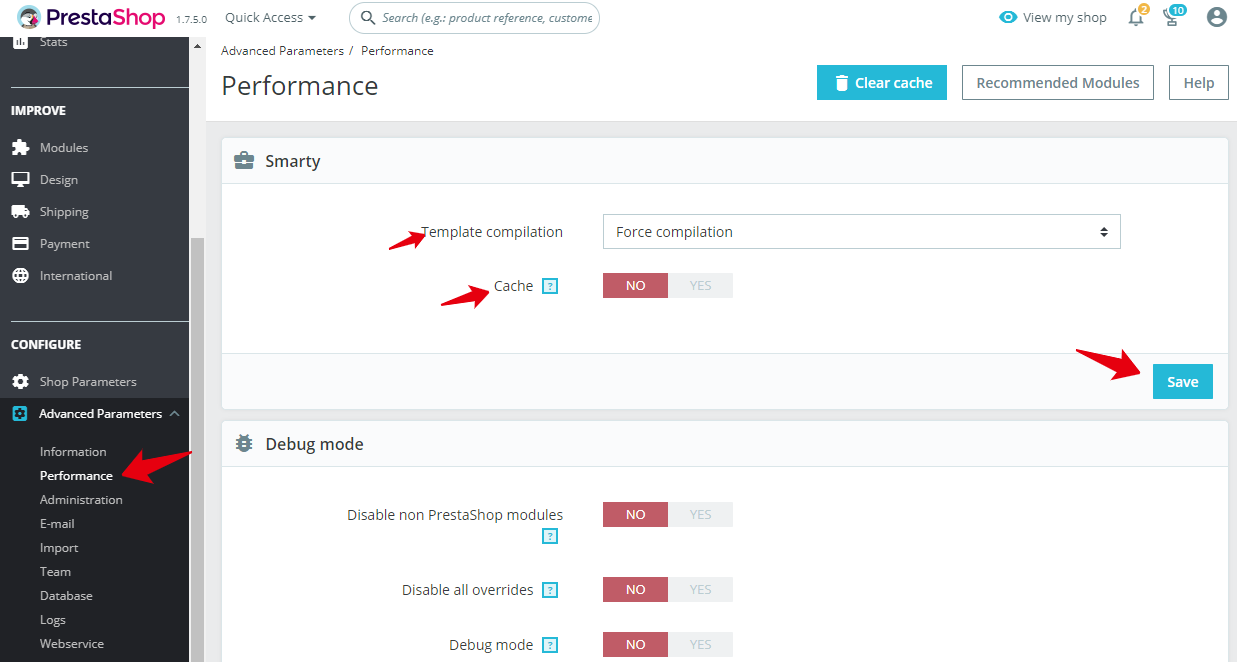 Uploading a new template and activating it.
Now let's move on to directly installing our template. Go to «Design - Theme & Logo» and press «Upload a theme button»: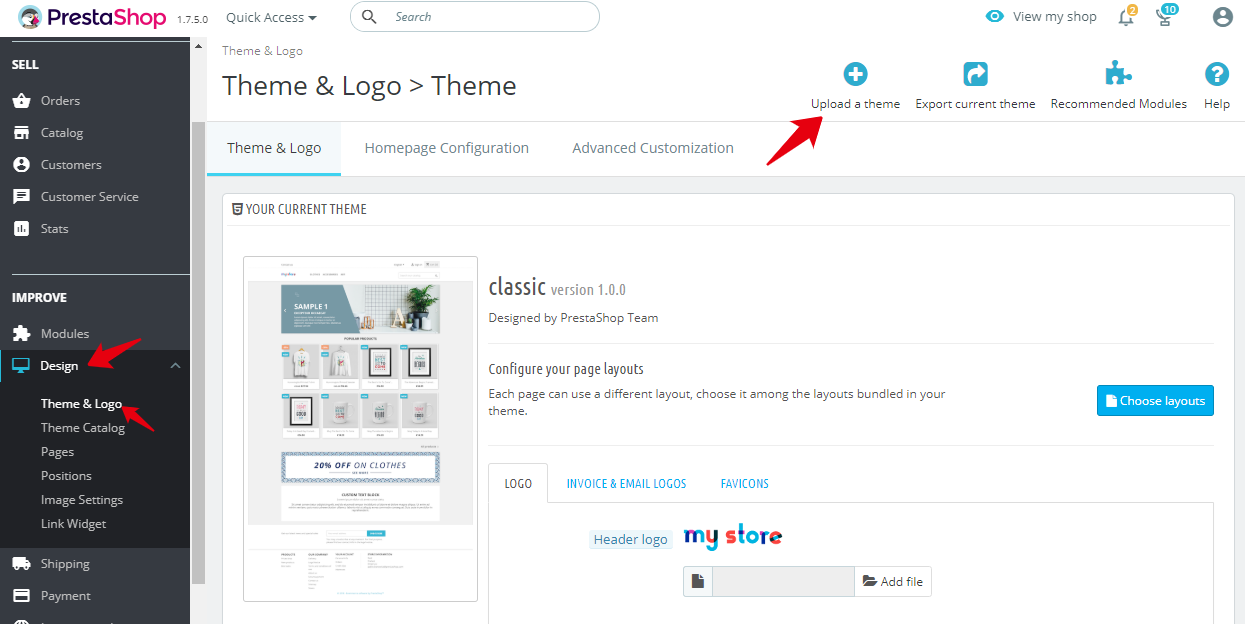 We can set themes in several methods. We will choose the first one. Click «IMPORT FROM YOUR COMPUTER» and select your topic. Click «Save»: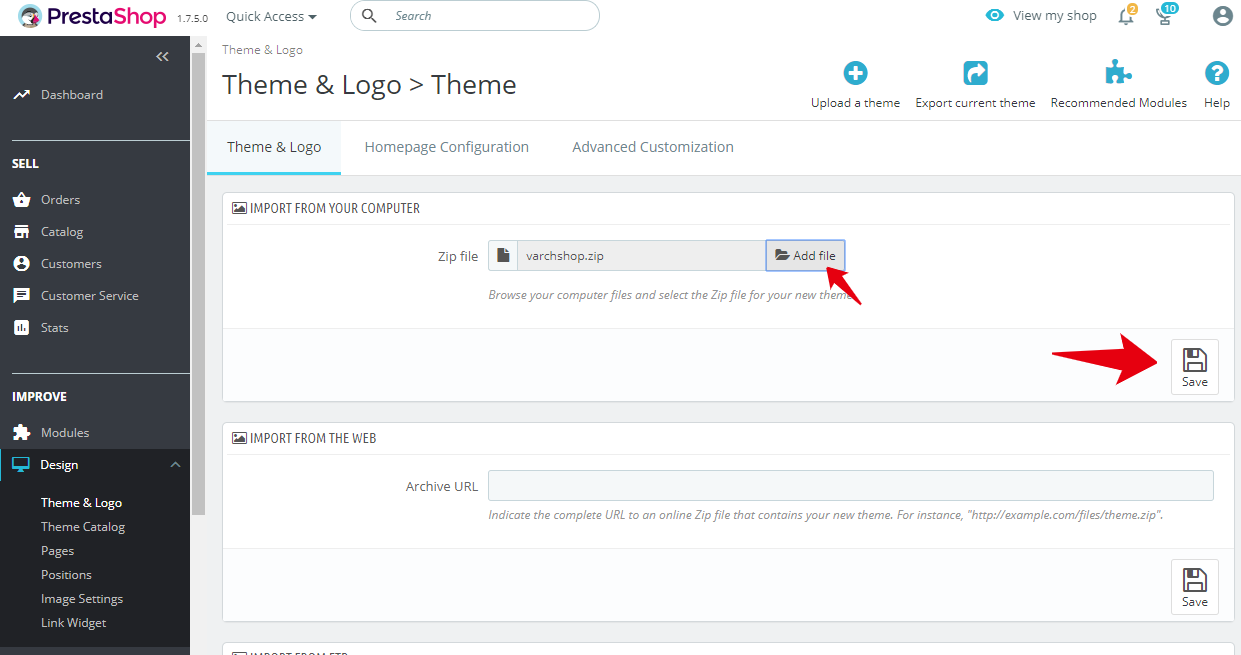 Let's go back to our templates & find an installed theme. Activate it by clicking «Use this theme button» on hover: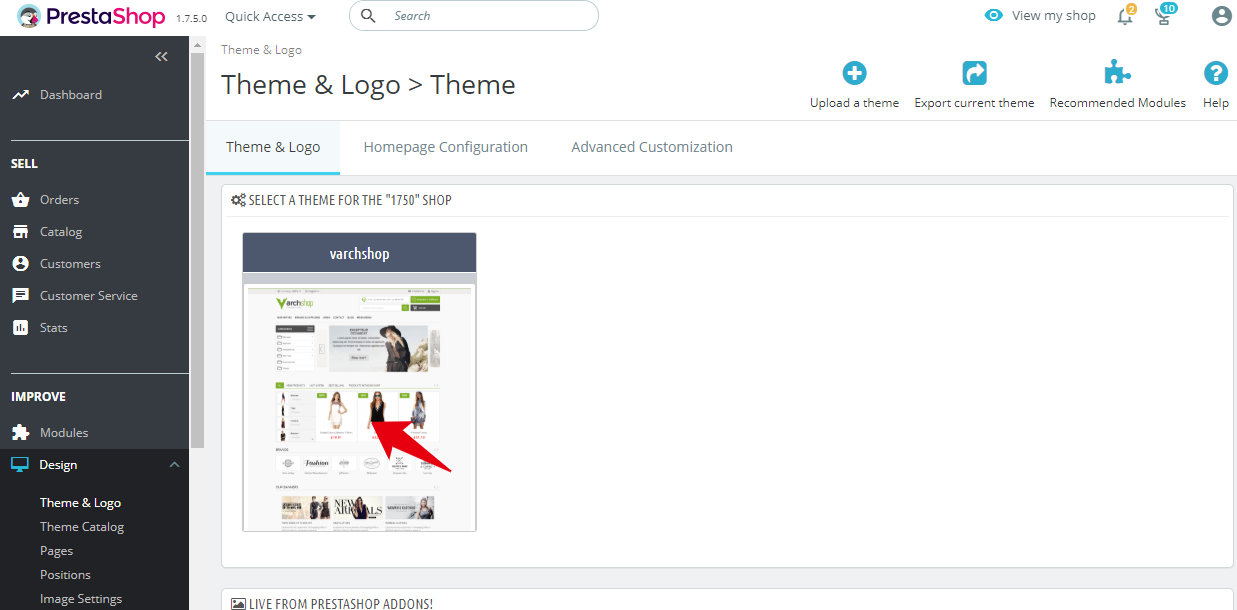 That's it! After successful activation, we can go to our site and view it. Also, we can go to the settings of our topic by clicking the appropriate buttons: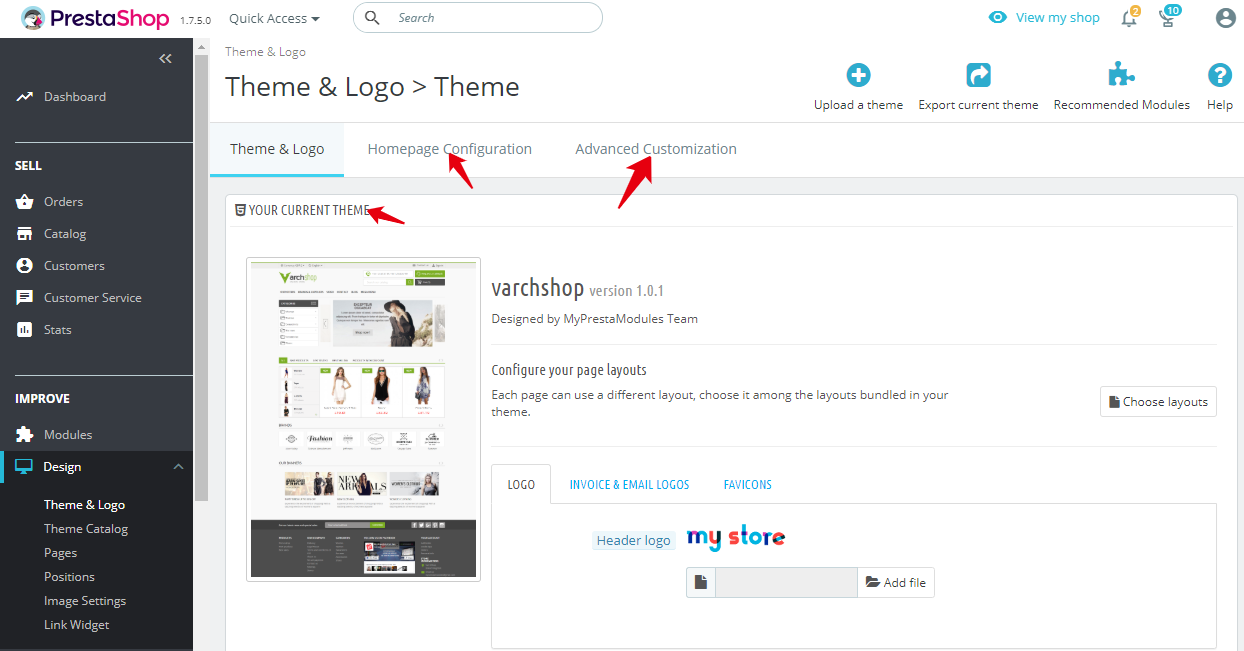 As you can see, setting up a theme in PrestaShop is very simple. Thanks to this tutorial, we've seen how easy it is to update your site. Themes are a good solution to emphasize the individuality of your business and help you separate from the standard stores at PrestaShop. Today there are many add-ons for our store, as well as many such as free and paid. Decide it for you. See you!