Introduction
As we said in previous articles - PrestaShop is a flexible CMS for a store of any complexity, in which you can implement any requirements for the site of your online store. It also makes it powerful a large number of PrestaShop modules and PrestaShop themes. Today we will learn how to manage products and product categories. Managing them is a very important part of building your store. Now, let's start!
Overview
A product category is a group of your products that customers perceive as interconnected and interchangeable. The product range is segmented into individual product categories in accordance with the needs, tastes, and preferences of the target audience based on sales rating and other studies. As a result of segmentation, each category of goods gets its name, reflecting its essence and purpose.
Product categories are an integral part of the assortment line. Before you add a product to an online store, you need to determine what category it belongs to. Each category can have its own subcategories (there should not be too many of them, like the categories themselves, otherwise the buyer may «get lost»).
It is important to understand the difference between the categories and characteristics of the product. An example of a category is «Smartphones,» a subcategory is «Apple». Characteristics (they can be used in product filters) - «Capacity 32GB», «White».
The structure of product categories should be extremely transparent and clear.
Manage PrestaShop Categories and Products
Once we created a new store we need to create a new category. First of all, to perform all operations with products, categories or other administrative actions, you need to log in to control panel and go to «Catalog - Categories»: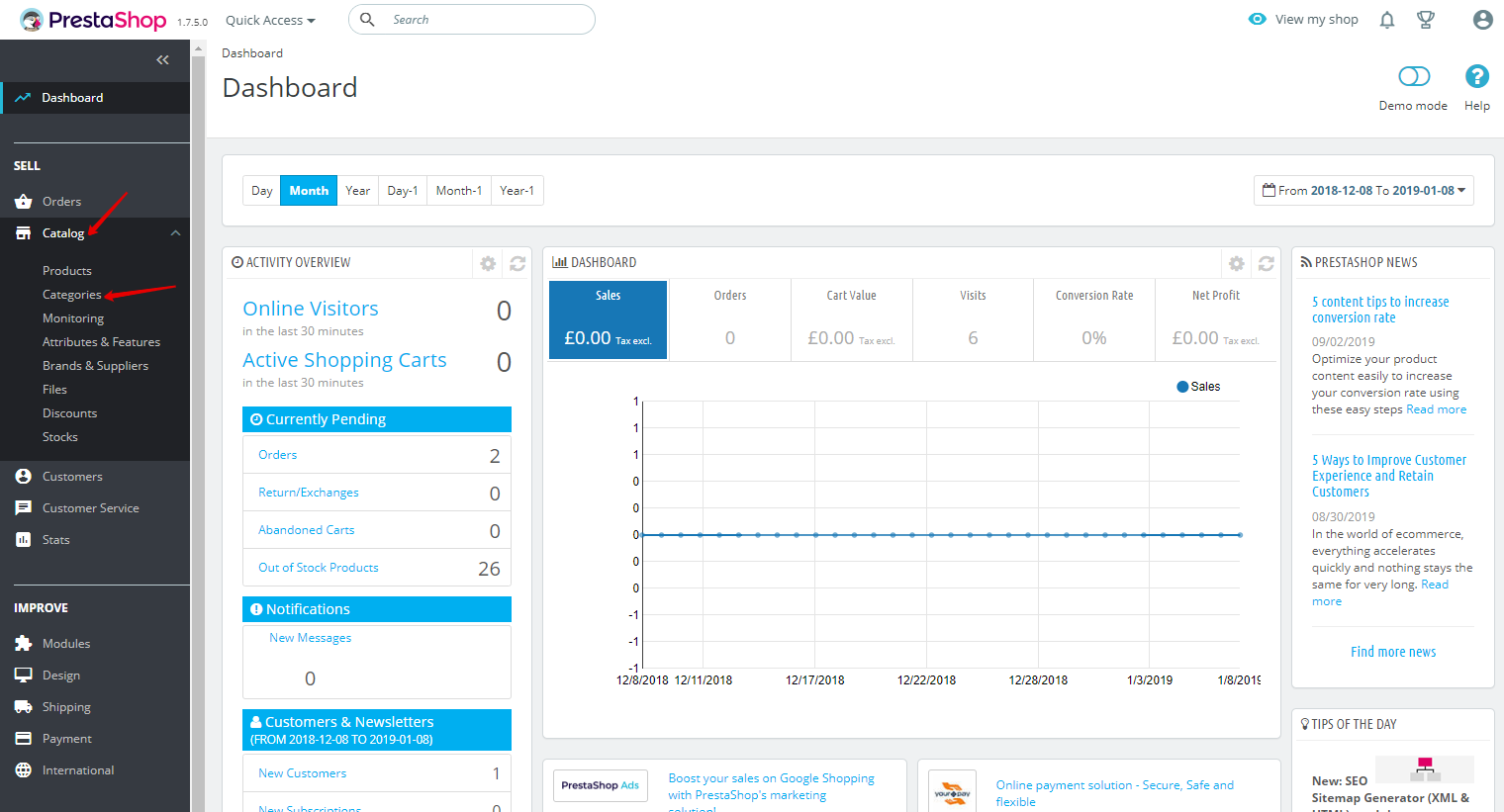 Here we can see a list of existing categories, and we can also create a new one by clicking on the «Add new category» button. Let's try: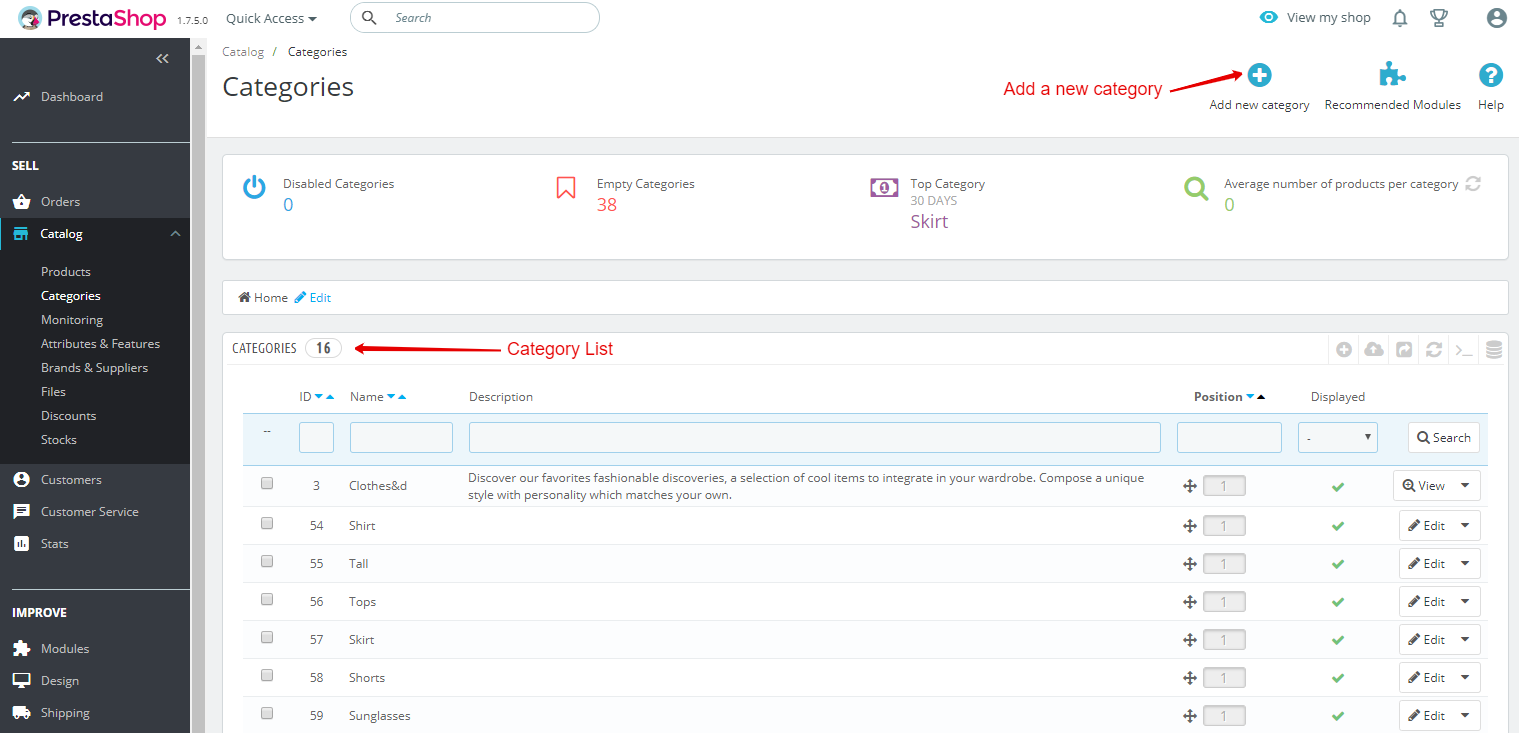 Fill all the fields and don't forget to save changes: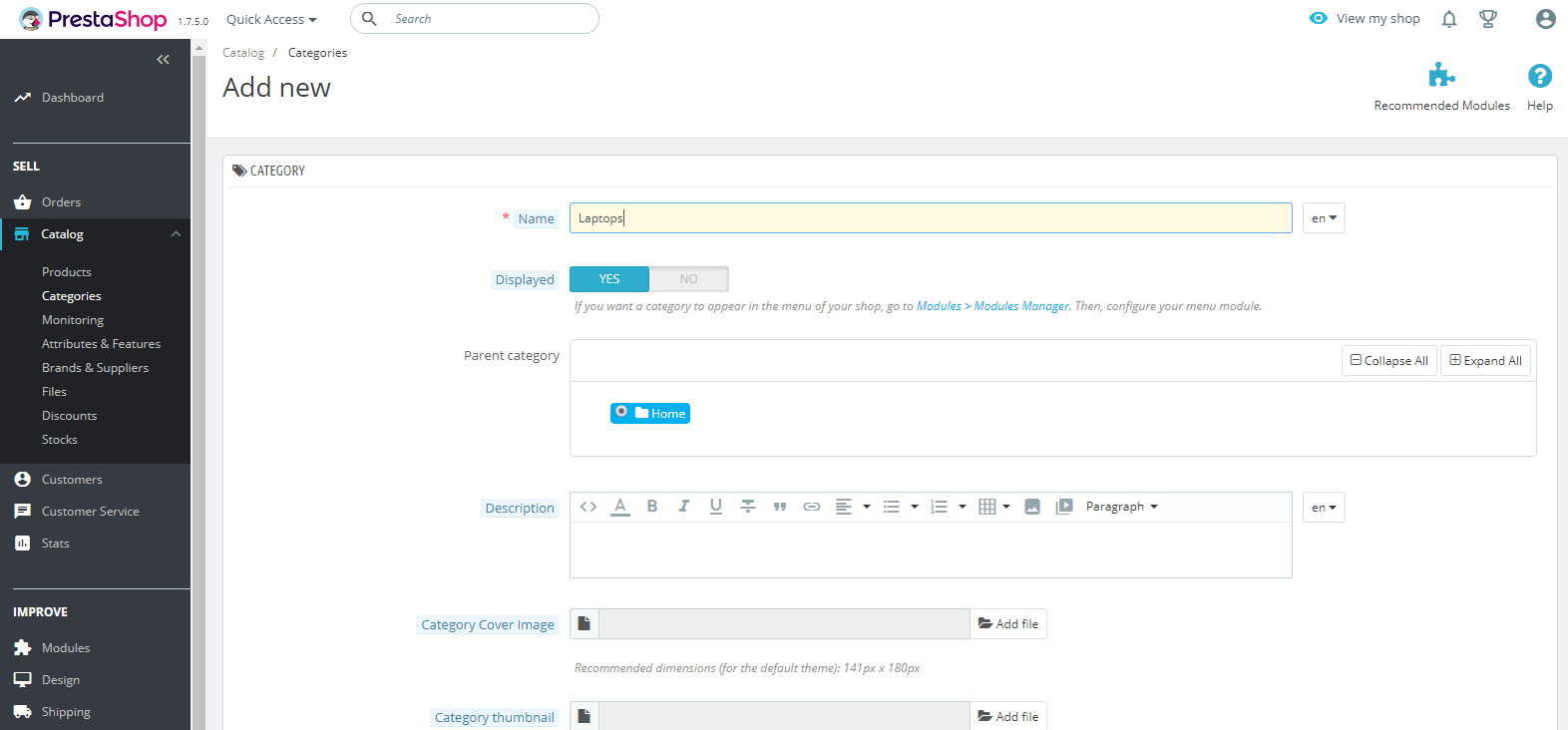 Good. Now we have a new product category created. Let's create a new product at the store.
Go to «Catalog - Products»: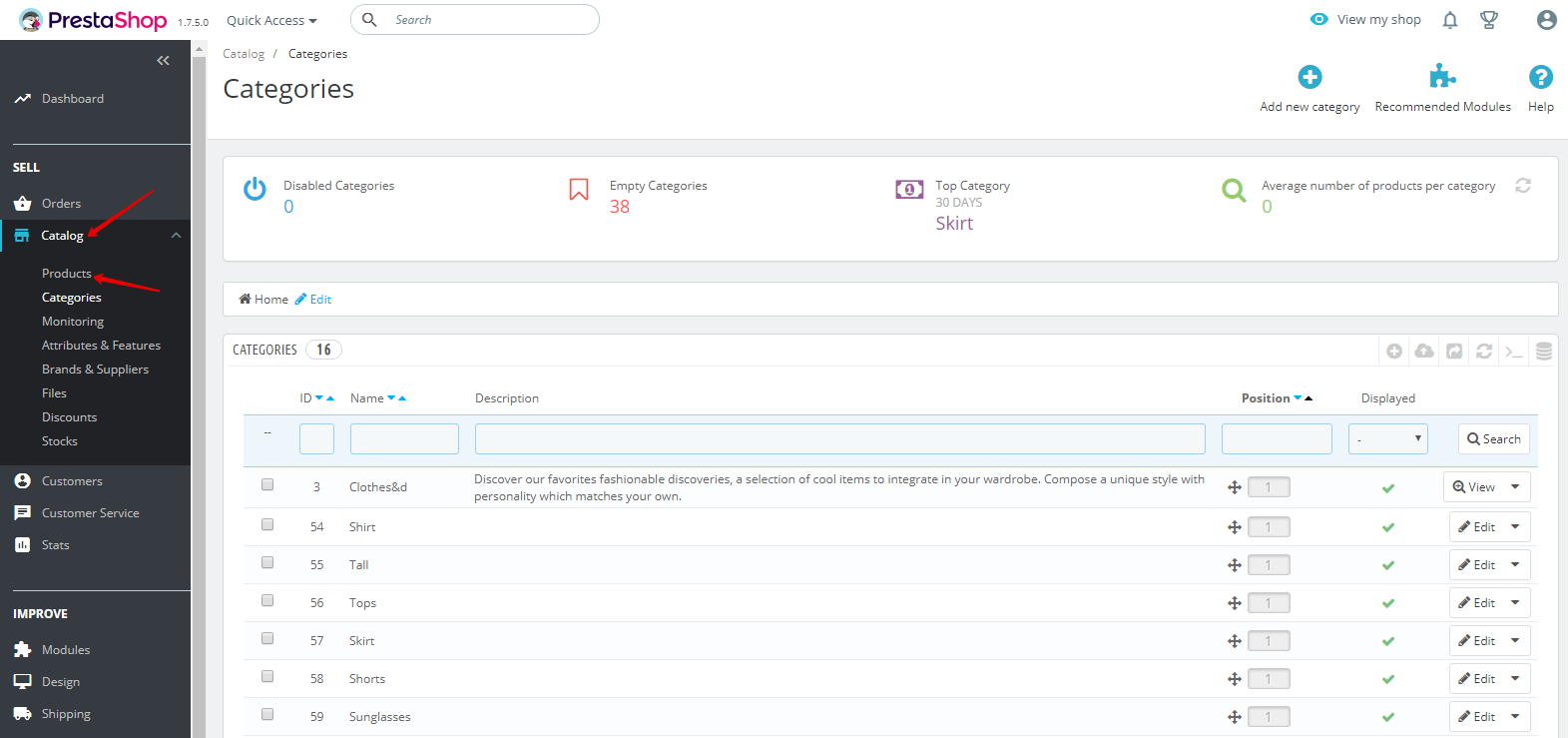 Here we can see a list of existing products. Click to «Create product» button: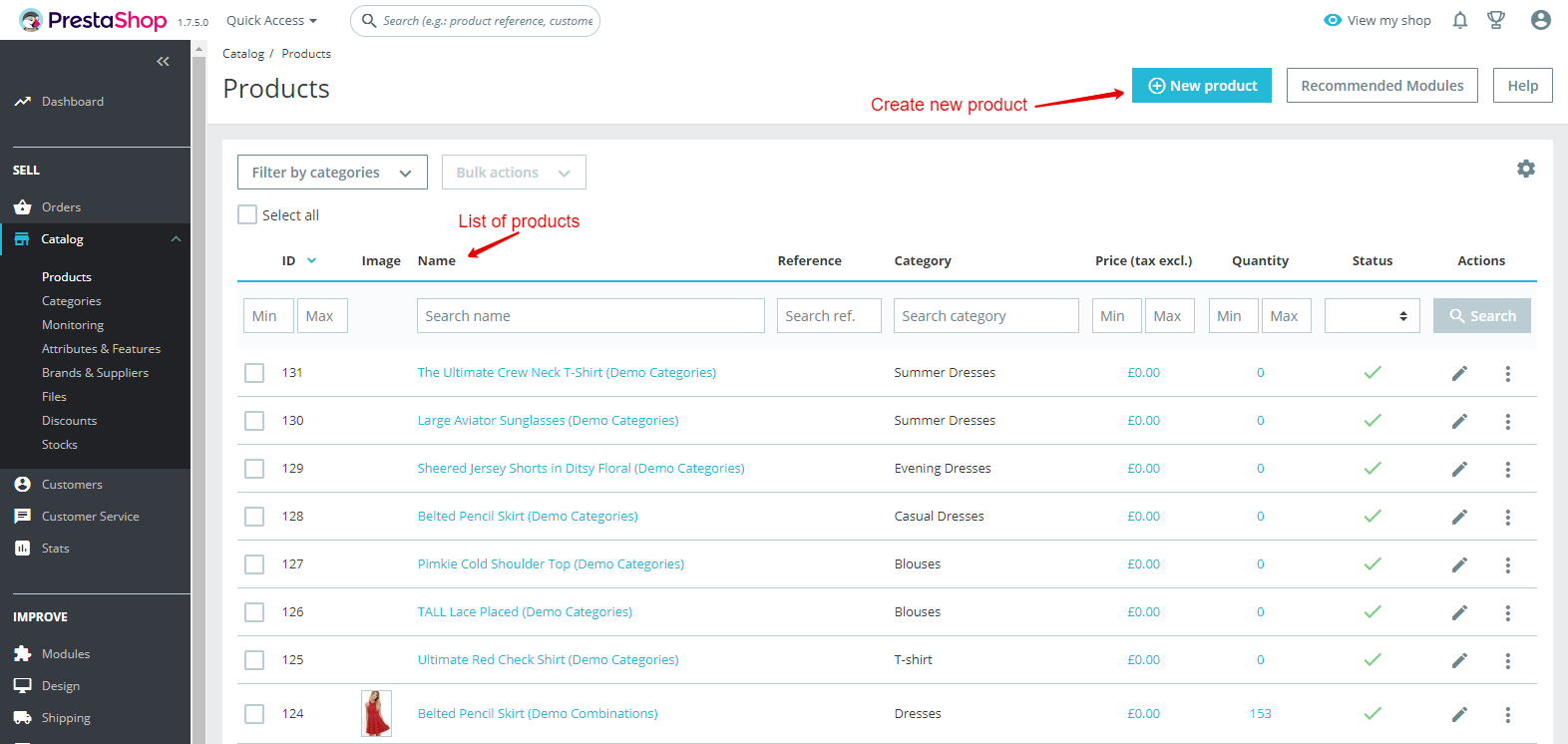 We have been redirected to a new product adding page: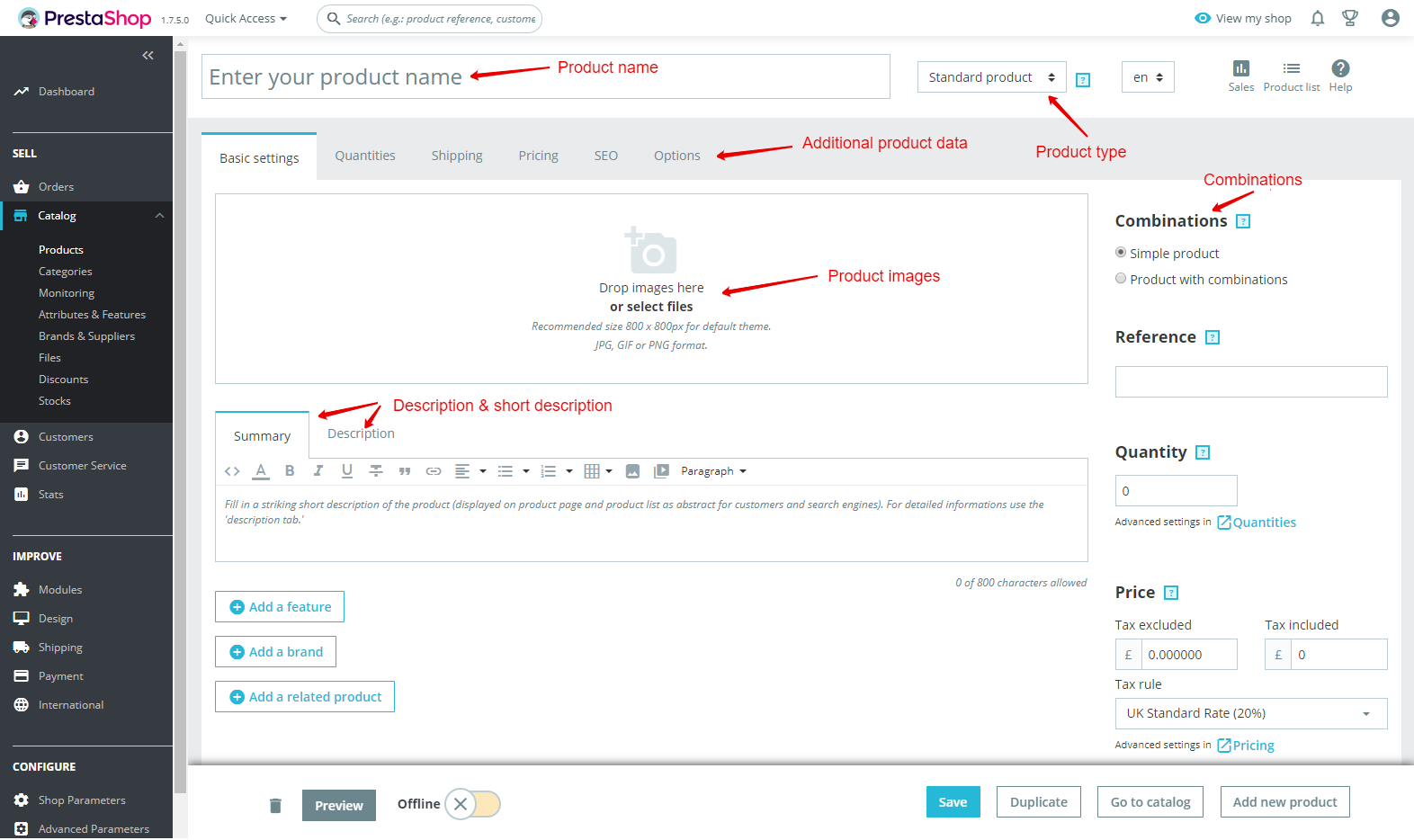 Read carefully and fill in all the fields. Creating products in the PrestaShop is very functional and includes many individual settings. Do not forget to indicate the name, price, category and fill in other necessary data. Also, for convenience and adding functionality to your store, we suggest that you familiarize yourself with a very powerful module for importing -  Product catalog import module which allows you to import goods from a file. This is convenient if you already have a file with the goods you need. Discover Our Store & good luck!