Automatic Products Quantity/Price Update
Automatic Product Quantity/Price Update allows you to configure automatic update and get report about it ony your email address.
At first you need to open module configure page, click on Automatic Update tab where you will see automatic update configurations.
After this, you need to choose your update file format and paste url to your update file:

Now click on Fields mapping button. And you will see fields mapping block settings. You need to configure it for your needs: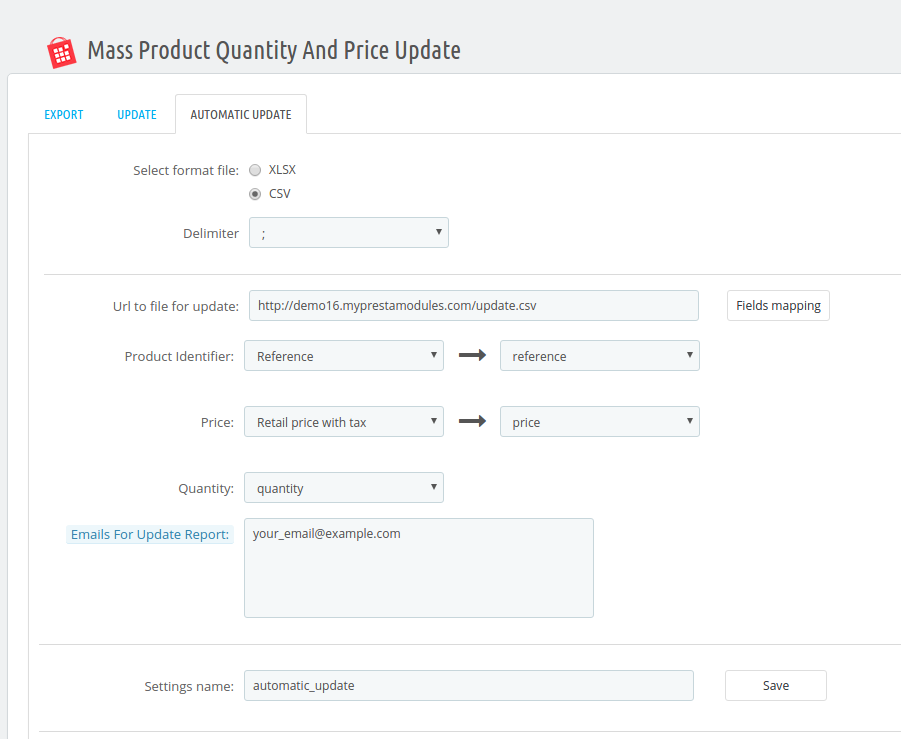 After configuring Save your settings and you will you get a link which you can place in your crontab file for regular update. Or you can click it yourself regularly.

Before placing link in crontab, we recommend open it in browser and make shure that Automatic Update settings was configured correctly.
If you get message bellow, your configuration is right.
After Update you will get report with details on your email address.