Virtual products import
Product Catalog (CSV, Excel) Import module allows to import associated file to virtual products. 
For this you need to set link on associated file in your import file:

 In file you also can set other virtual product fields, such us Number of allowed downloads, Expiration date, Number of days.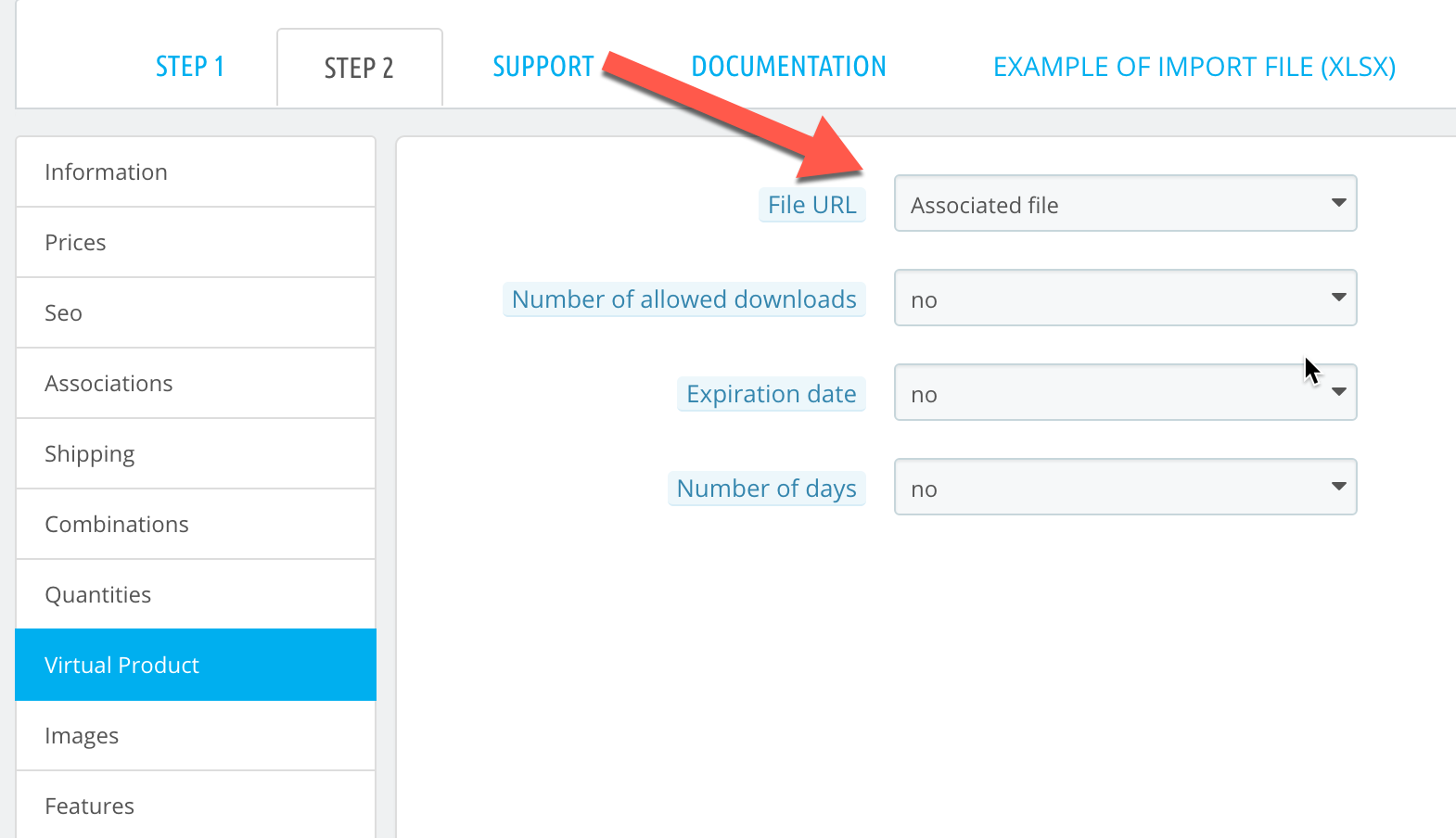 Required field for Virtual Product is just File URL. When you import associated file for product, module automatically set Product Type as Virtual Product for imported item.
After import you can see that module associated file for imported product: