Module allow to change field names in exported file by your needs.
To change field name for CSV / XLSX formats you need to make this customizations:
For example you need to change field name for "Product name":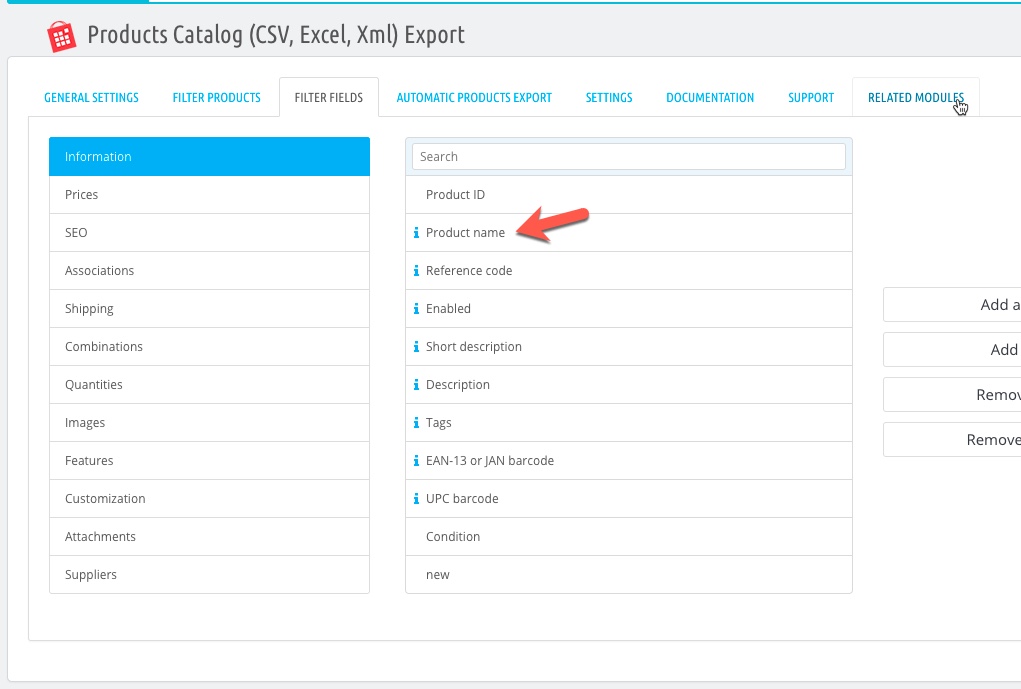 You need open module configuration and go to your language module translations: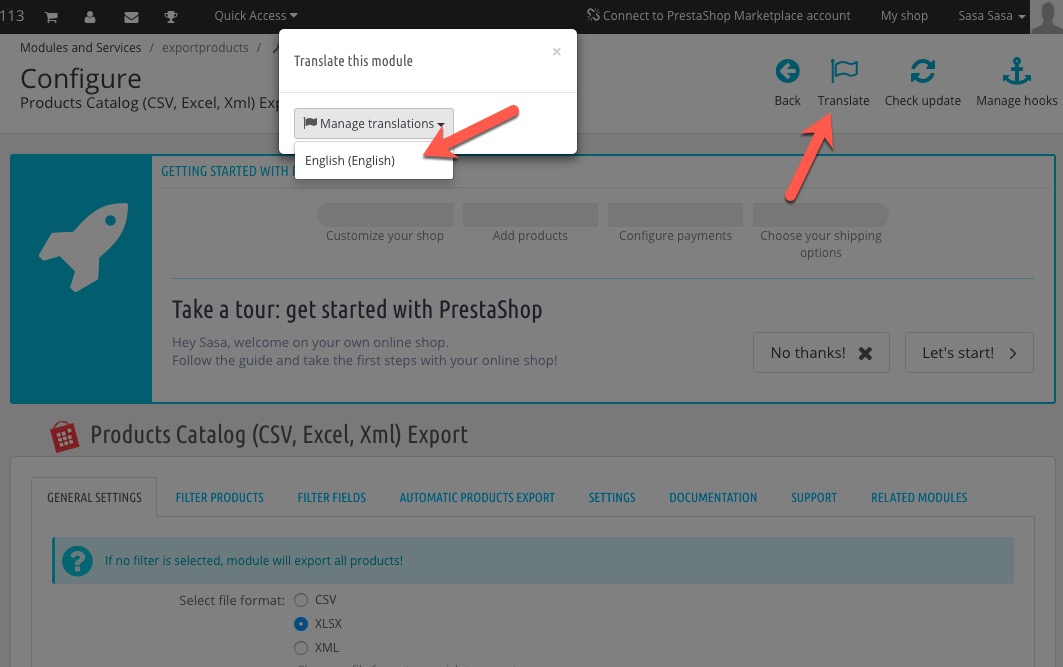 On translations page you can find exportproducts module and field that you need to change. In our case it is "Product name", for example we need to change it on "Name".
For this we set translation for "Product name" like "Name":
After this we save translations and go to module configurations. 
And now we see that "Product name" field was changed to "Name":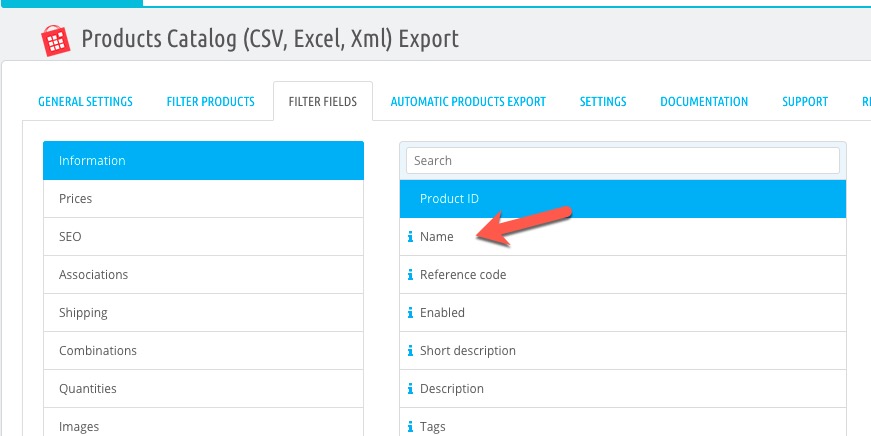 In exported file it also will be "Name":
To change field name for XML format you need to make customizations below:
XML format has specific requirements, thats why it has other customizations.
When you change exported format in module, you will see that field names was changed.
And this field names will be in exported files: 
Names in quotes is for explanations: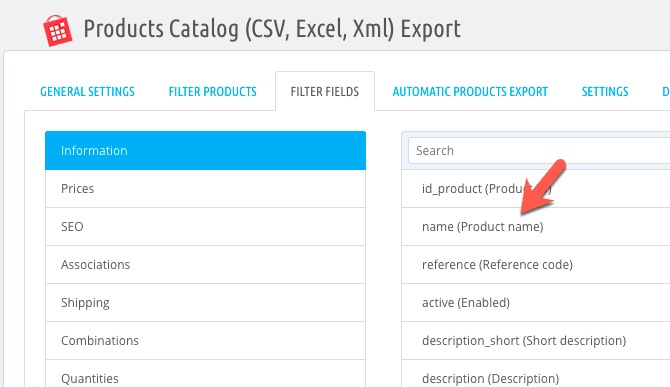 If you want to change field names for XML format, you also need to open module translations: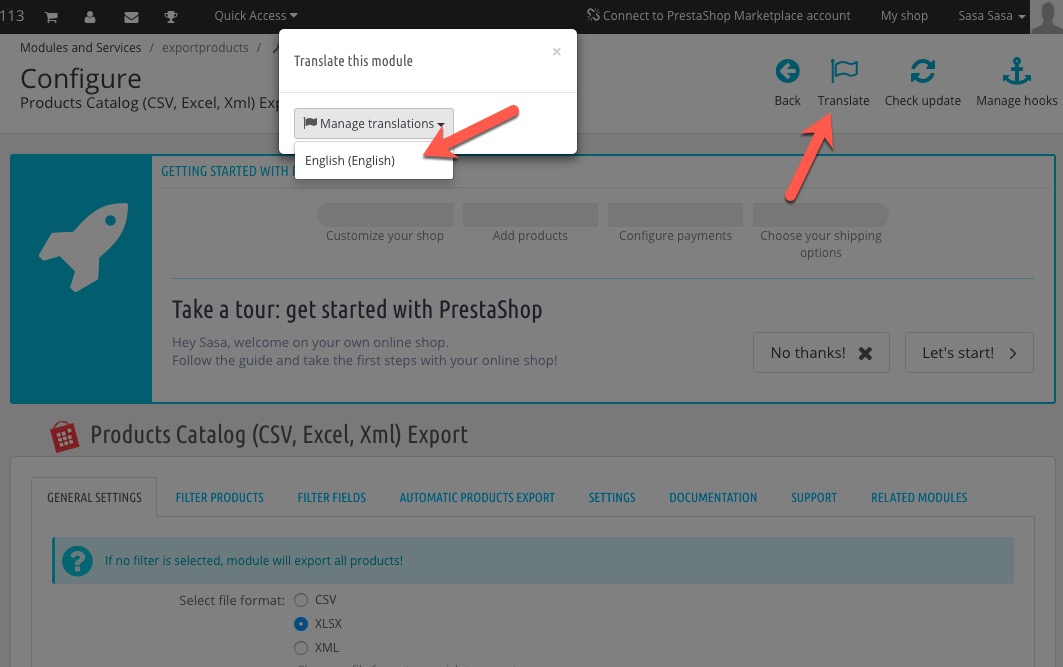 And in exportproducts module translations you can find needed field to change it:
After saves you will see that field was changed: 
If you want to change general feed tags: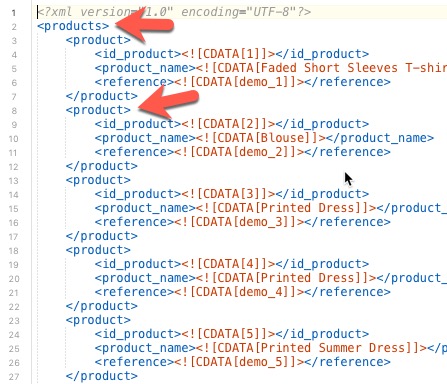 In module translations you can find and change it here: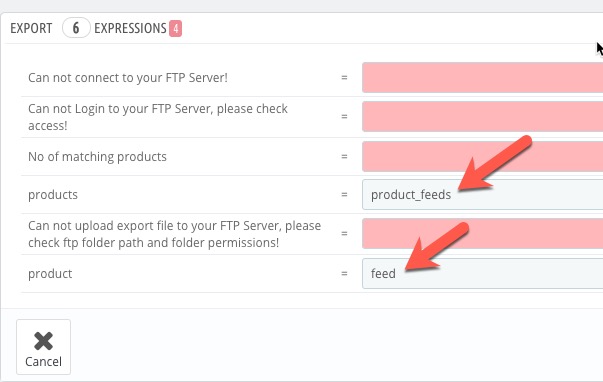 And after saves exported file will be so: