Installation
INSTALLATION INSTRUCTION 
Automatic theme installation
To install this theme automatically do the following steps:
1. Extract downloaded archive.
2. Login to your back-office and go to "Design" > "Theme & Logo" page. 

3. Select archive "varchshop", and click "Save" button.

4. On this step click "Use this theme" button.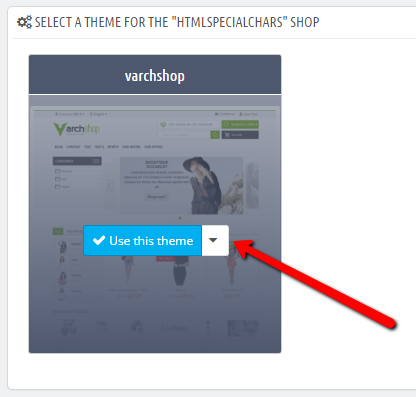 5. After theme installation go to Design>Image Settings. Scroll down untill you see Regenerate thumbnails button. Click Regenerate thumbnails button and all the thumbnails will be re-built for you.