This is a reliable functional blog with different features to give the various possibilities to create the different content sections and add a lot of useful information to the regular bases.
Here you can create multiple sections related to the latest news, useful articles and customer blogs where you can share all the important information that your customers should know about the products represented in your store.
You can add a photo or video file to all the articles you would like to represent. You can also provide titles, short and long descriptions, links and pagination.
 The blog module allows you to:
create news, articles, and blog sections on your web-site and regularly add the new information;
display the latest news on your web-site;
provide the news posts with titles, short and long descriptions, photos and videos (you may use the YouTube web source also) to make the detailed product descriptions;
provide your news with pagination and friendly URLs.
search by news and articles
article comments with rating
comments moderation
email notification about new comment
add associated products for each article
add related articles block for each article
Show/Hide slider with featured articles on each page of site in column
Display blog categories block in left column
Display blog archive block in left column
Display articles tags block in left column
Display search on blog block in left column
Grid/List articles view
Functional Blog settings.
General settings: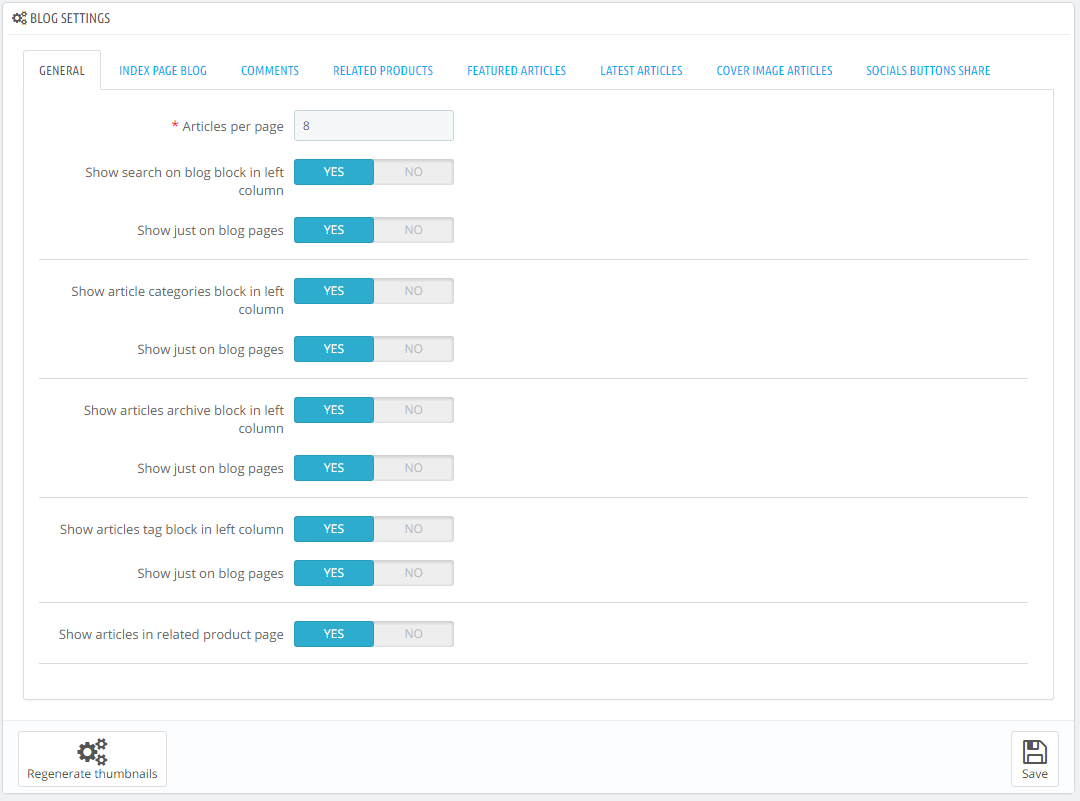 Index page blog settings: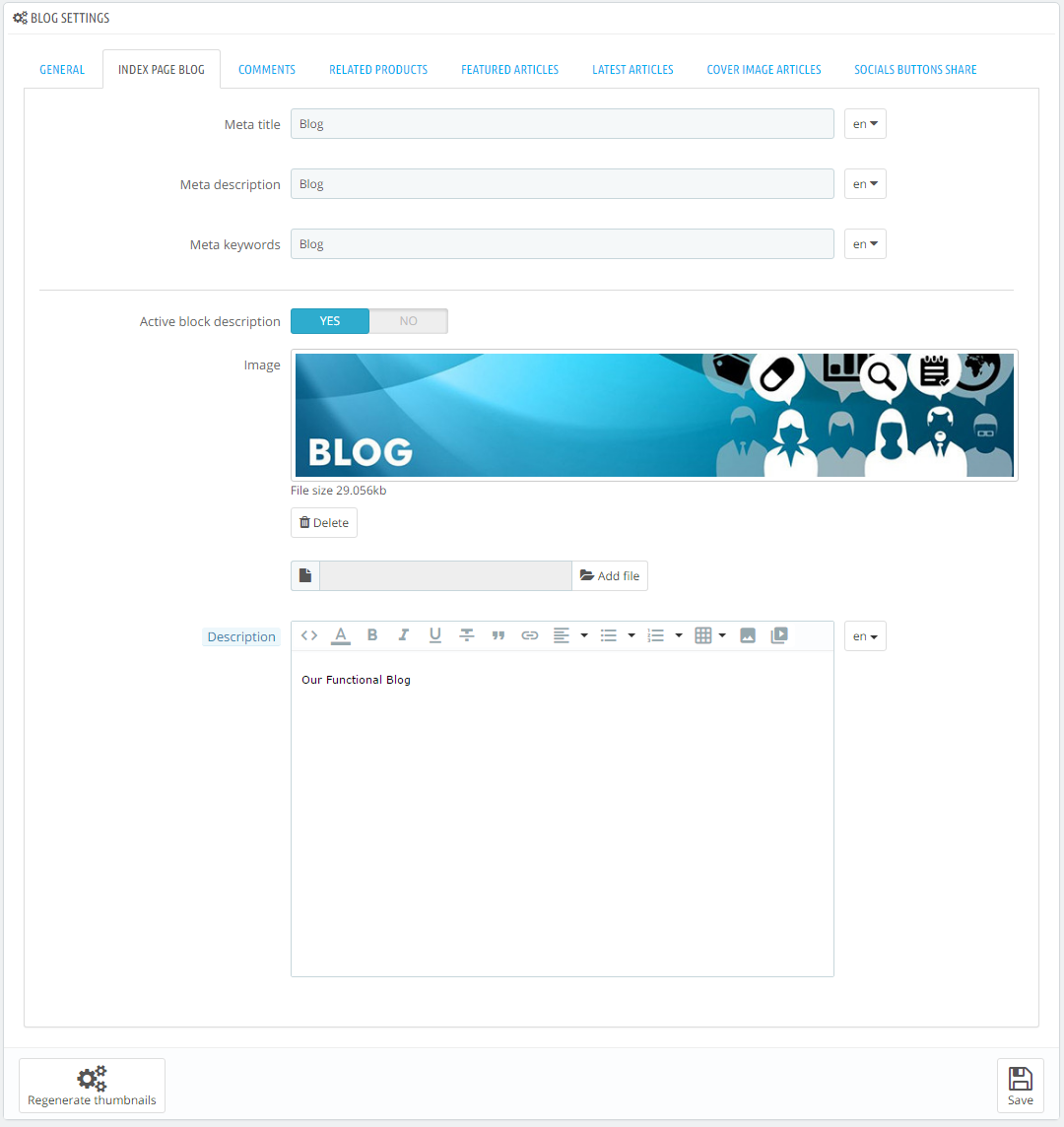 Comments settings: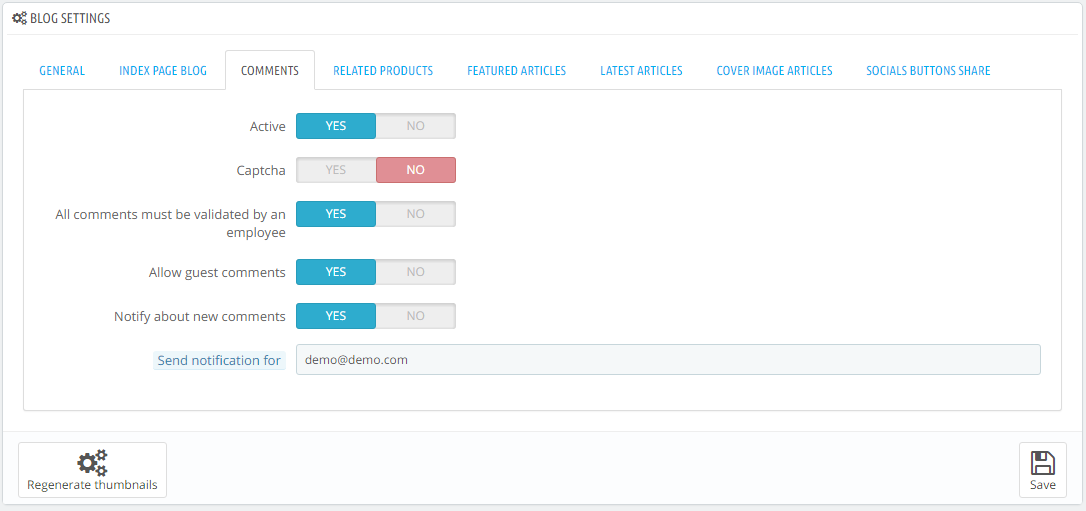 Related products settings:

Featured articles settings:

Latest articles settings: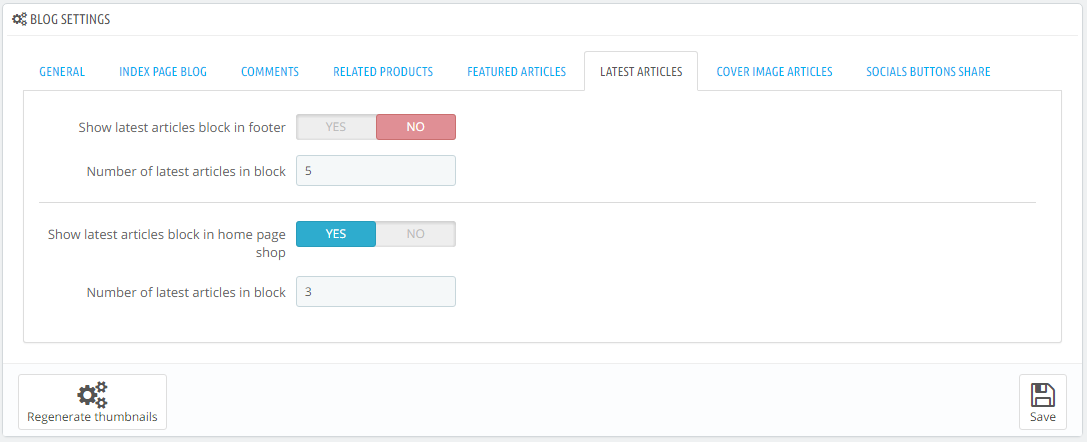 Cover image articles settings: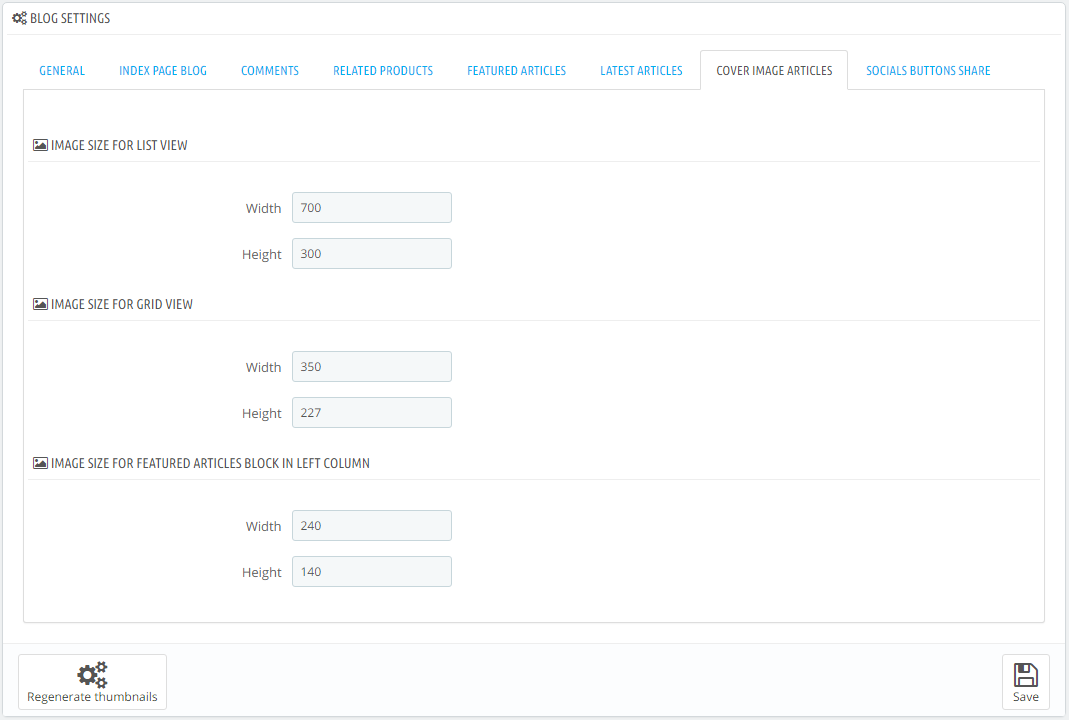 Socials buttons share: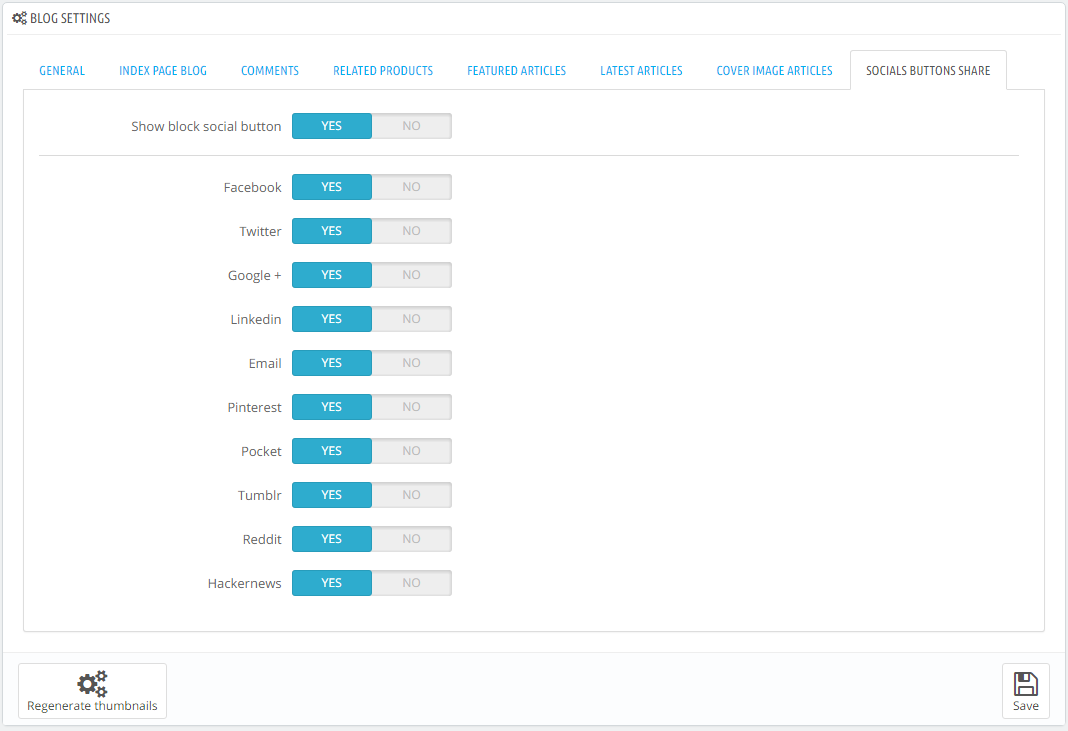 Here you can add new category change their position, and remove them:

Edit categories: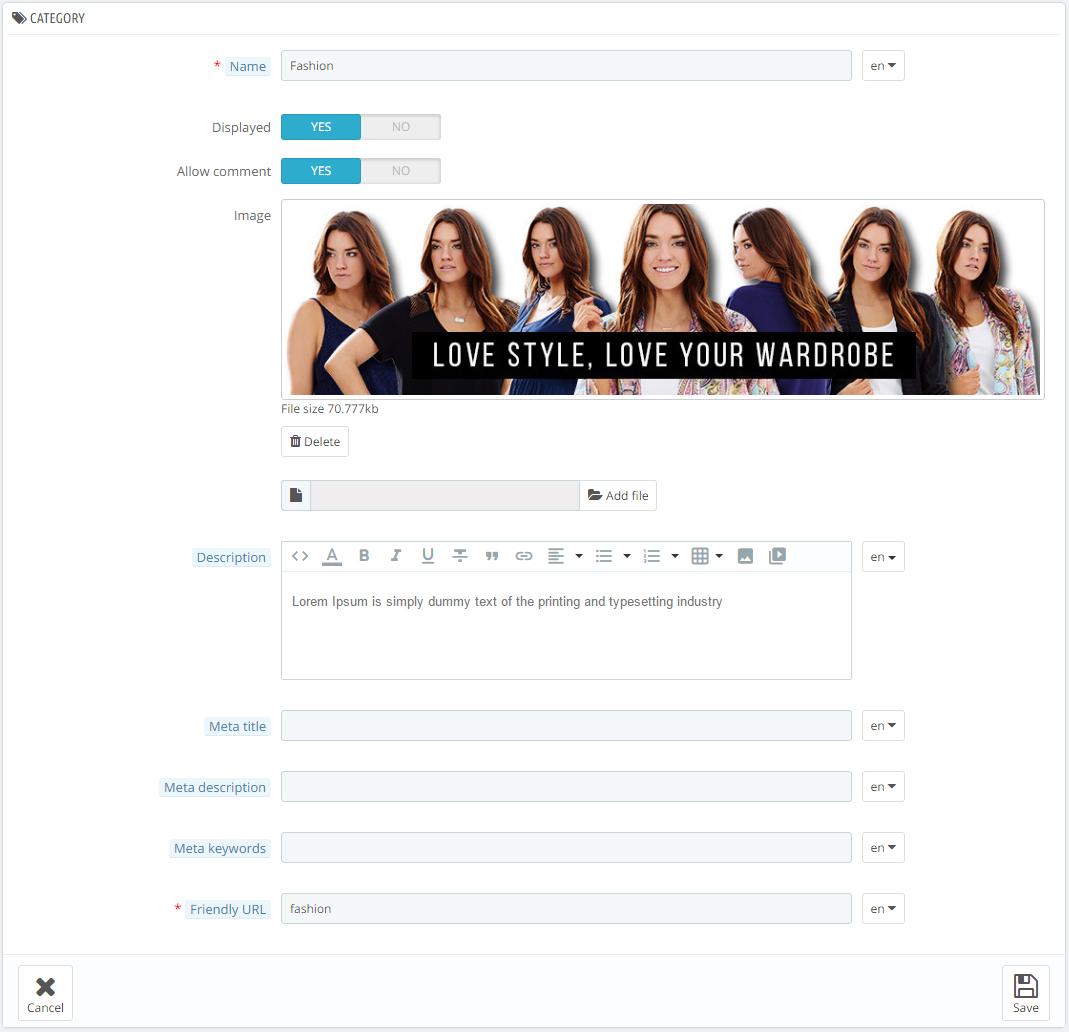 Here you can add new article change their position, and remove them: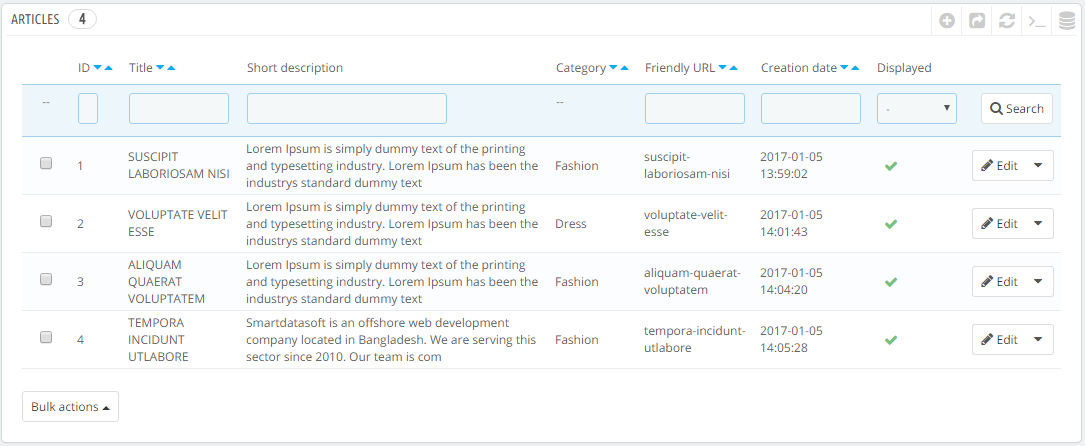 Edit article:

Here you can validate and delete comments:

Comment: