Top Menu
Top Menu allows you to create unique submenu for each menu item.
The view of main page of Top Menu. Here you can add new menu items, change their position, and remove them.

The view of subpage of Top Menu Item.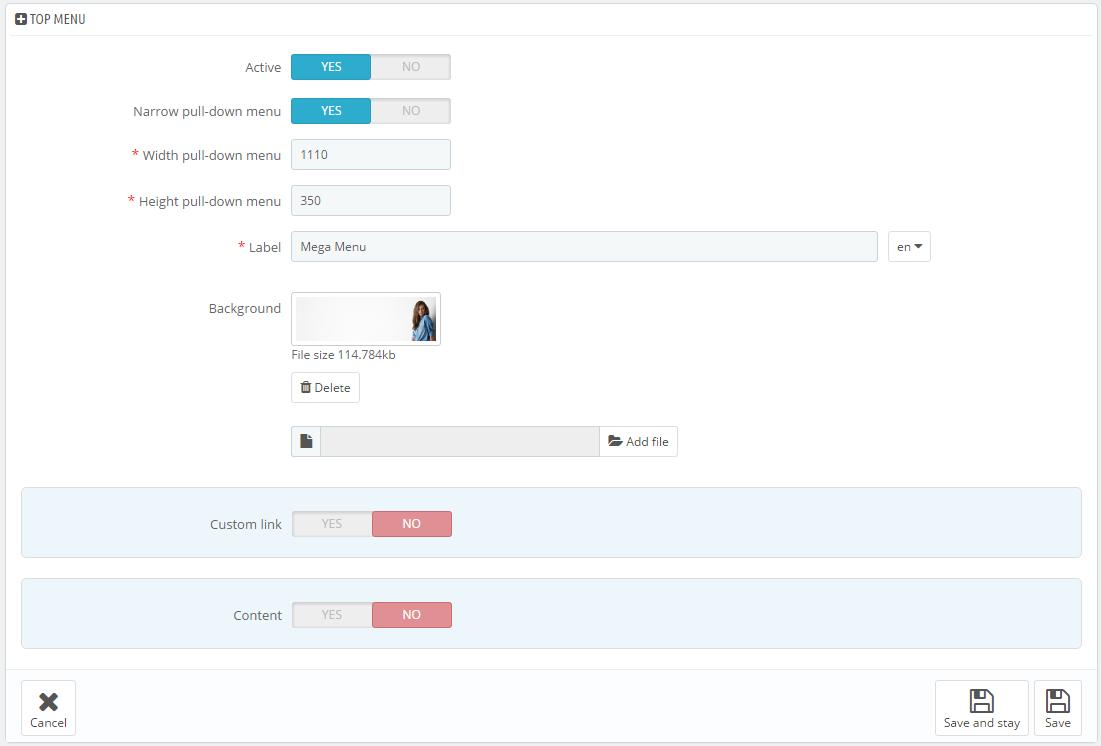 Custom Link:

In content you can add advertising images to promote some products or category. Show manufacturers images to simplify select for your customers. 
Select and show products in different sections to promote them. Add custom links and show theme in any section.
Content: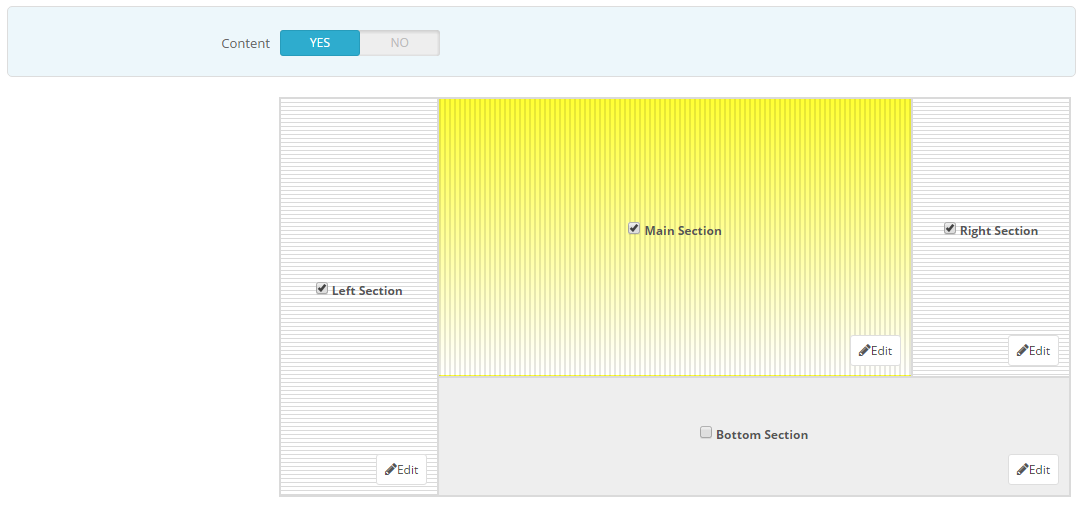 Content settings: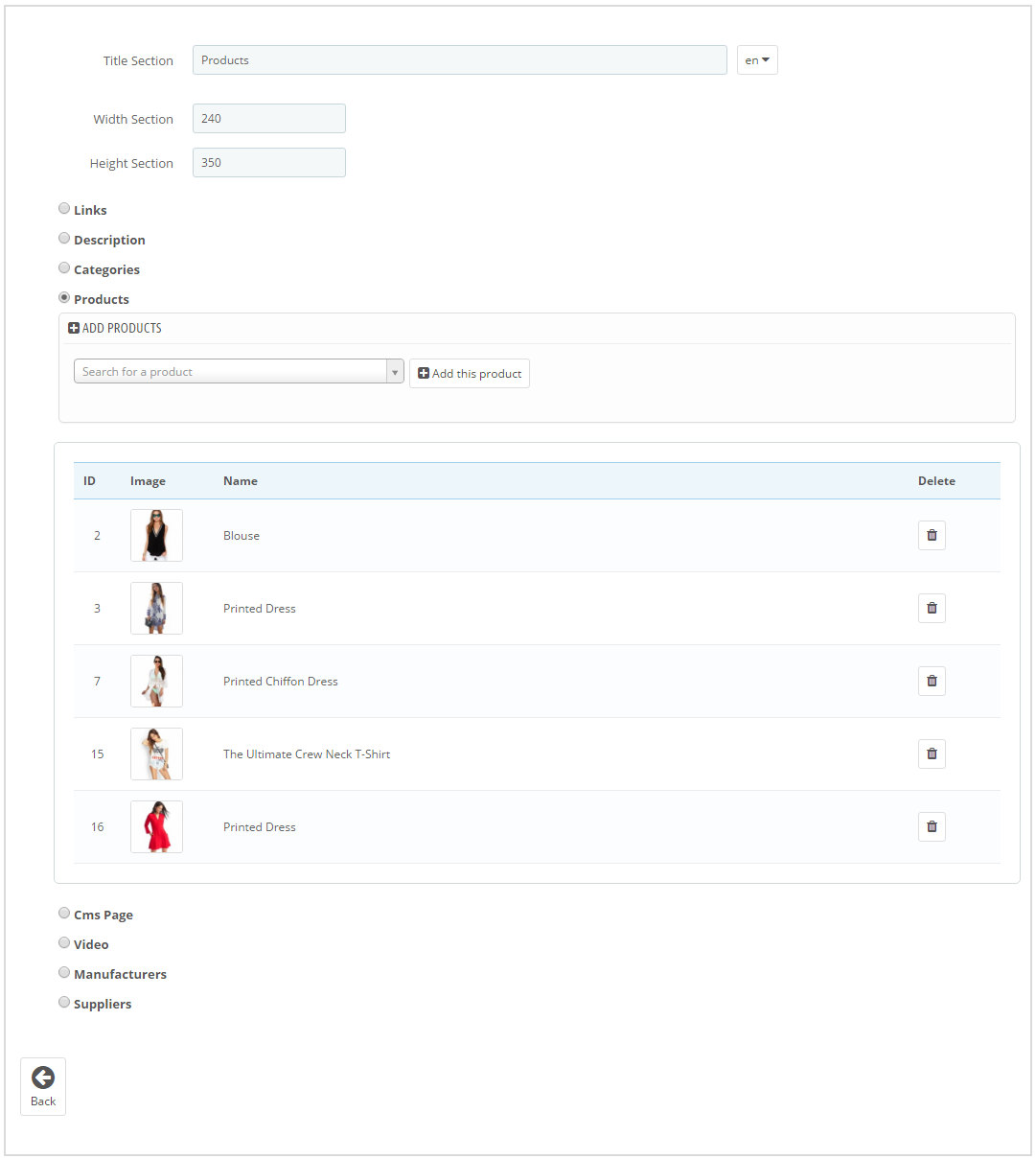 Add links: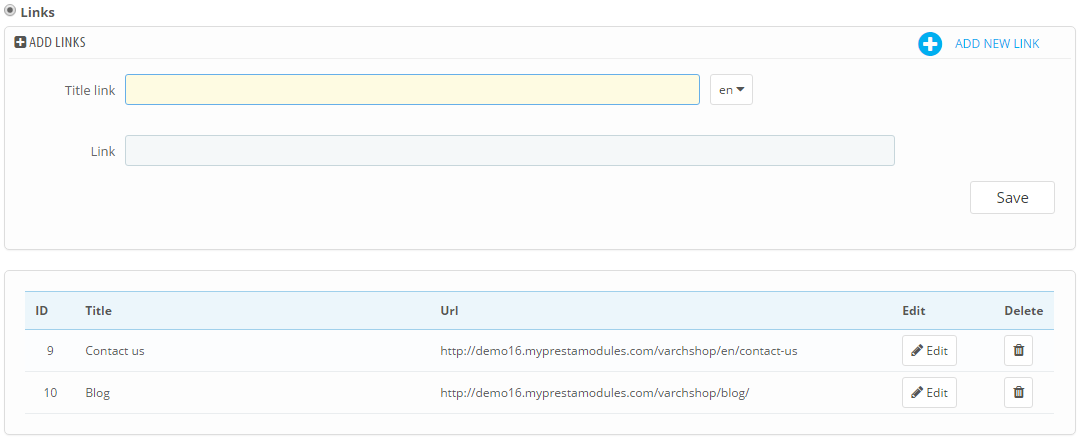 Add description: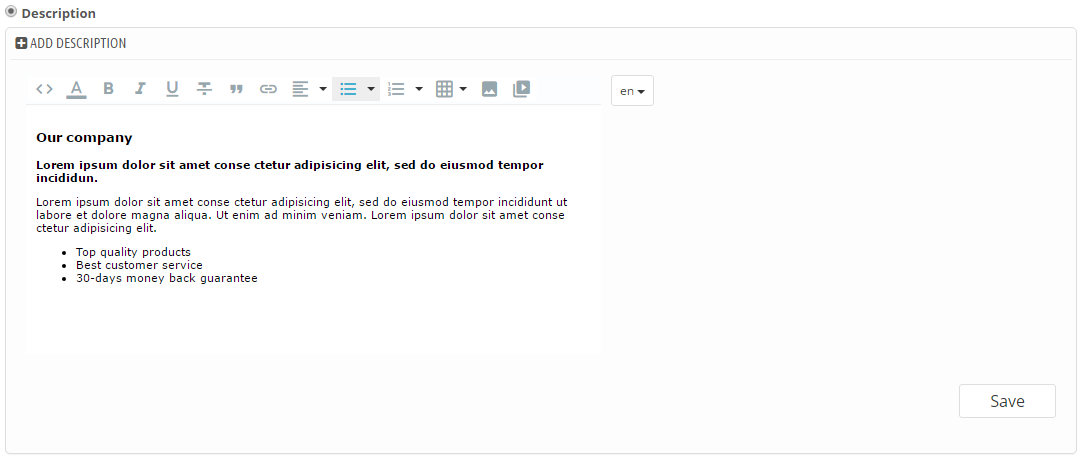 Add categories: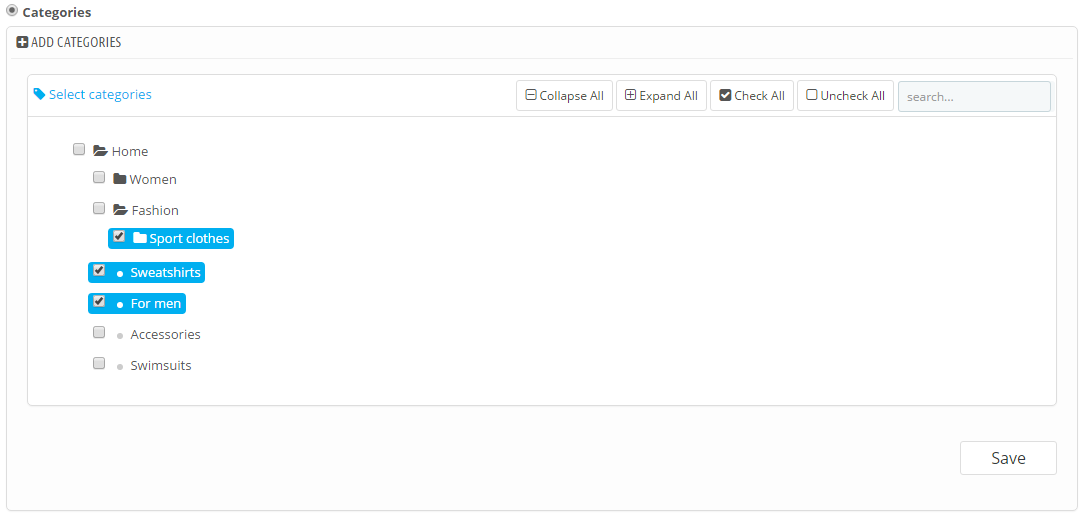 Add cms page:

Add video:

Add manufacturers: 

Add suppliers:

 Top menu on your store: