Intro



In the previous lessons, we were introduced to the PrestaShop system, a fully automated and powerful e-commerce solution, and your own online store. As we are already familiar with the platform itself and have also learned how to install PrestaShop Themes and configure the system, we can move on to another important point — installing and using PrestaShop Modules.

What is a Prestashop module?
In simple words, a module is a program or package that allows you to extend the functionality of your store. For small sites, there is usually a standard set of modules. But sometimes, quite often, without the installation of third-party modules, it is impossible to make your wishes come true or to fulfill the necessary functions or to add the necessary blocks to your site. Our company offers modules designed for a variety of tasks — to quickly control or edit your products, to export or import goods (administrative modules), as well as to quickly and easily interact with visitors call-back modules, contact form, feedback module for goods, a slider of goods and others.
How to install PrestaShop module?
Installing modules (similar to installing themes) into PrestaShop is nice, easy, and fast. It will only take a few minutes.
There are several ways to install modules:
via the admin panel semi-manually;

by connecting to the Addons Marketplace via the admin panel;

manually using FTP.
We will look at the first option, which is the most common and simple, for the beginner. We will need the module itself in the *.zip archive (previously saved to your computer).
1 Step: login to the admin panel of your store & go to «Modules — Module Manager»: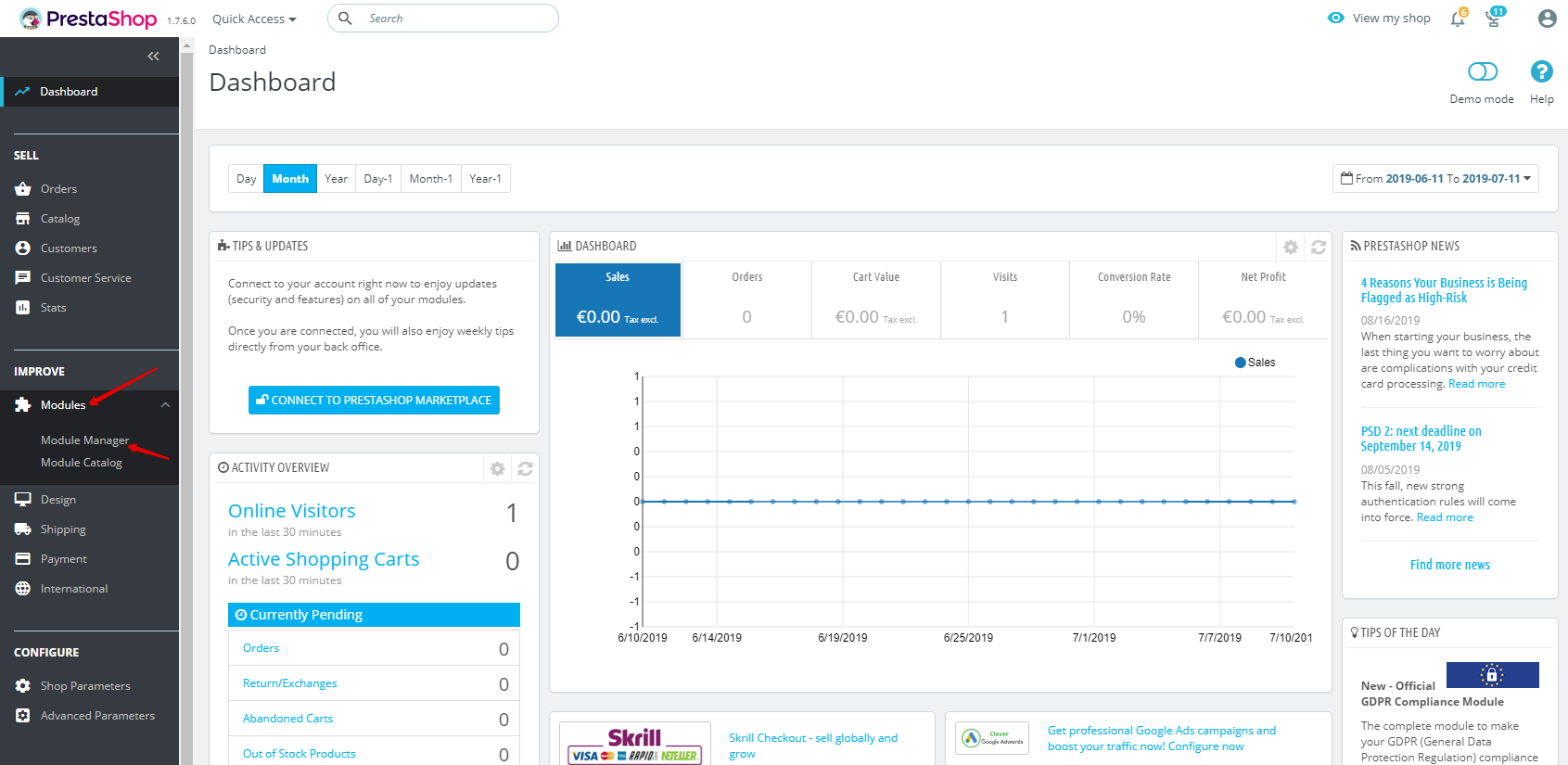 2 Step: Click to «Upload a Module» button: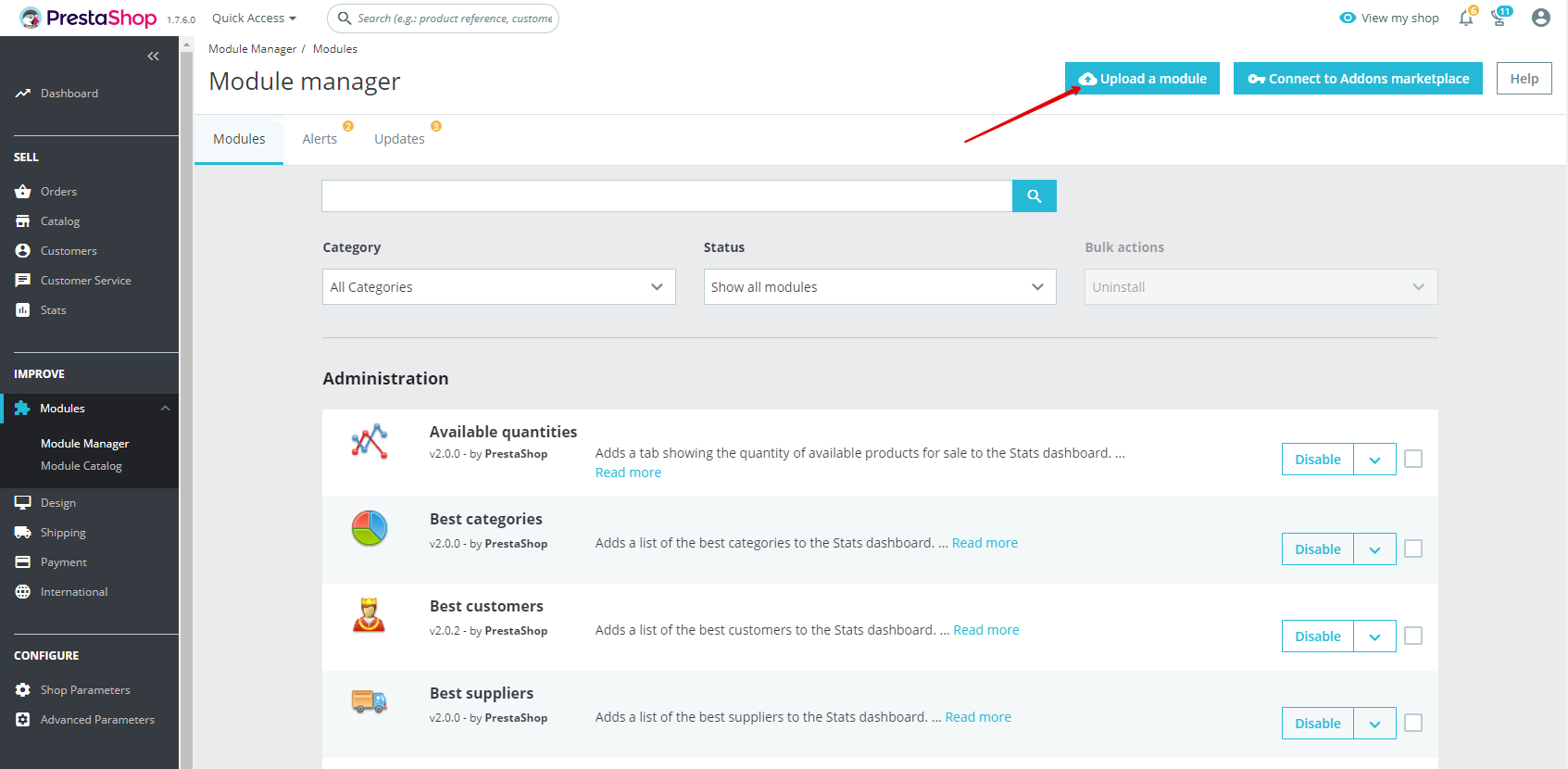 3 Step: Select your archived module or drop a module to this form: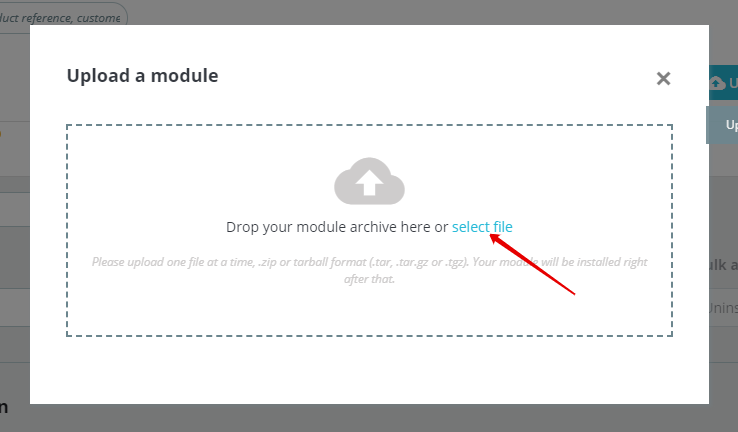 If everything went well, you can see the following message: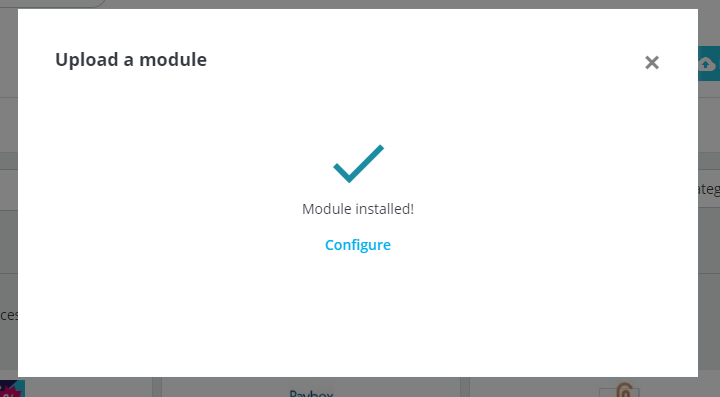 That's all! After installing the module you can customize it by clicking the «Configure» button.
Conclusion
Thank you very much for reading this tutorial. We hope you get one step closer to understanding PrestaShop and this article will help you in the future. We offer you to browse the PrestaShop Modules, Themes, Free Plugins at our store — our modules are secured & easy to config. Myprestamodules is a Community developer and top developer at PrestaShop Marketplace. Good luck!